For reference: "Schools of Peace" is an international project implemented in Belarus through the regional and regional branches of the "Belarusian Peace Foundation". The main goal of the project is to promote peace and security through the education of children on the basis of human values of humanism and compassion – what the Peace Foundation sets as its priorities.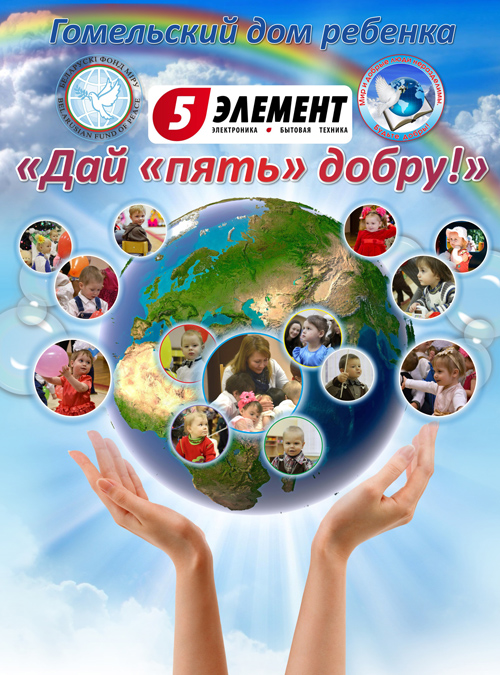 The peacekeepers invited the participants of the festival, heads of public associations and initiatives engaged in charitable activities, to write on the pieces of paper symbolizing children's palms, the warmest and sincere wishes to the children of the Gomel regional child's home. "Ladoshki" were attached to a special stand dedicated to the charity project "Give" FIVE "good!", Organized by the Belarusian Peace Foundation and the chain of stores "5 element", to provide financial assistance to the regional houses of the child – the Baby House. At the end of the event, Deputy Chairman of the Gomel Regional Branch of the Belarusian Peace Foundation Vladimir Anatolyevich Vosarev handed over a stand and a cash certificate for three hundred rubles to the chief doctor of the Gomel Oblast Children's Home, Shcherbitskaya Elena Sergeevna, with the most sincere and heartfelt congratulations to the institution's children and, as soon as possible to get families, happiness and prosperity. The Republican action of the Belarusian Peace Foundation and the chain of stores "5 element" "Give" five to "good!" Will continue throughout 2018.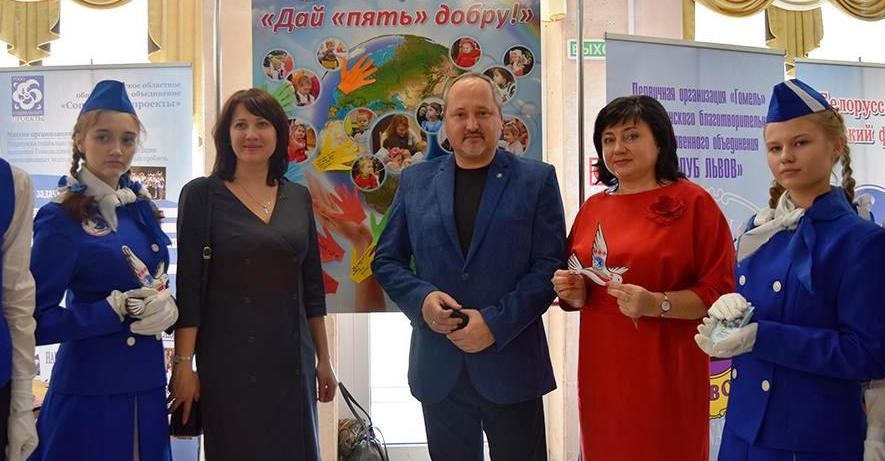 Anyone can take part in it – just buy an inexpensive souvenir in one of the stores "5 Element" and "GIVE FIVE GIFTS". Reference! In the houses of the child live children from birth to up to 3 years (sometimes pupils stay in institutions longer) – these are children with the characteristics of psychophysical development. The institutions are not only abandoned kids, but also children temporarily withdrawn from families, as well as those whose mothers do not have the opportunity to raise their child at home. There are 8 children's homes in the Republic of Belarus, 7 of them are specialized, there are children with special characteristics in psychophysical development.